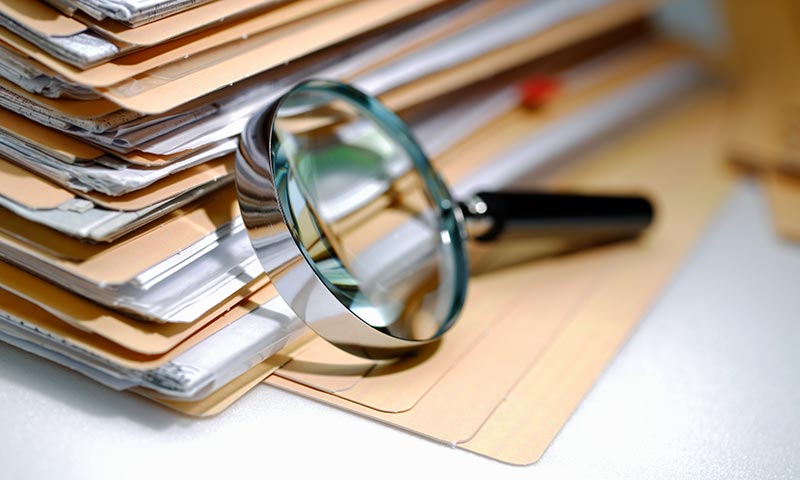 Before buying any property, it is necessary for buyers to conduct Property Due Diligence before committing to a purchase. Due diligence includes checking a property's registered value, title deed, drainage, major utilities, and road access. It also involves inquiring about the property's telephone and sewage systems.
Document Review
Document review is an important part of property due diligence in Thailand. When buying or selling a property, it is important to know the property's legal status, ownership history, and if the land is mortgaged. It is also important to know if there are any litigation cases against the owner of the property.
Property due diligence is a thorough investigation to ensure that you are not a victim of fraud. It involves physical inspection of the property, review of title documents, government permits, and lien status, and checking the developer's background and experience. This is especially important when investing in Thailand due to the complicated land registration process.
Comprehensive Search for Legal Issues
When purchasing property in Thailand, it is important to make a thorough search for any legal issues. One area where foreign investors can run into trouble is with leasehold property. In most cases, leasehold contracts do not allow for inheritance. This means that a foreign national looking to buy property in Thailand should make sure to compare the benefits and drawbacks of freehold versus leasehold ownership before making a final decision.
The legal issues involved in buying a house in Thailand can be complicated, but they can be avoided early on with thorough research. The best way to avoid these legal problems is to learn more about Thai laws and regulations. It is also wise to seek legal counsel when buying a house in Thailand.
Thorough Investigation of the Property
Real estate in Thailand can be a challenging market, so it is important to conduct a thorough investigation of the property you are considering buying. The initial steps in a thorough investigation include looking at the property's legal status, examining the owner's reliability, and analyzing the infrastructure. Moreover, you must check if the property is protected by a title deed, which is essential to confirming that it is the property of the rightful owner and can be transferred to you. You must also inquire about any encumbrances, mortgages, or other debts that may be attached to the property.
Due diligence is an essential step in purchasing a property in Thailand, as it protects your investment from fraud and other potential pitfalls. It includes investigating the legal status of the property owner, checking the property title, and conducting a background check on the developer. Thailand's land registration laws are notoriously complex, which increases the likelihood of land scams and frauds.
Checking for Usufructs and Servitudes
A usufruct, or right to use real property, is an agreement between a landlord and a tenant. The duration of a usufruct is usually 30 years or more, and it cannot exceed the life of the person who holds it. A usufruct in Thailand gives the tenant the right to use and enjoy the property, but the property reverts back to its original owner at the end of the agreement.
If you want to purchase a property in Thailand, it is essential to check for usufructs and servitudes before buying. A usufruct is a legal right that the landowner grants to another person, often a family member. A usufruct is important to protect a foreign spouse, and the right must be registered with the land department.
Finding out the Legal Status of the Current Owner of the Property
If you are interested in purchasing a property in Thailand, you may want to find out the legal status of the current owner. This is vital information if you wish to avoid getting involved in a property dispute. You can obtain this information through the Land Department. If the current owner is a foreign national, a Power Of Attorney will be required and must be notarized in the country of residence.
In Thailand, a foreign national can only legally own land after marrying a Thai citizen. If you wish to acquire a piece of land after marrying a Thai national, you will need to complete a property transfer procedure and obtain a land title from the Land Department. Then, you can make the transfer formal by submitting a joint statement stating that the money spent on the land is the Thai spouse's personal property. You must keep in mind that the right to own a structure on another man's land is usually connected with the period of the land lease or right of superficies.